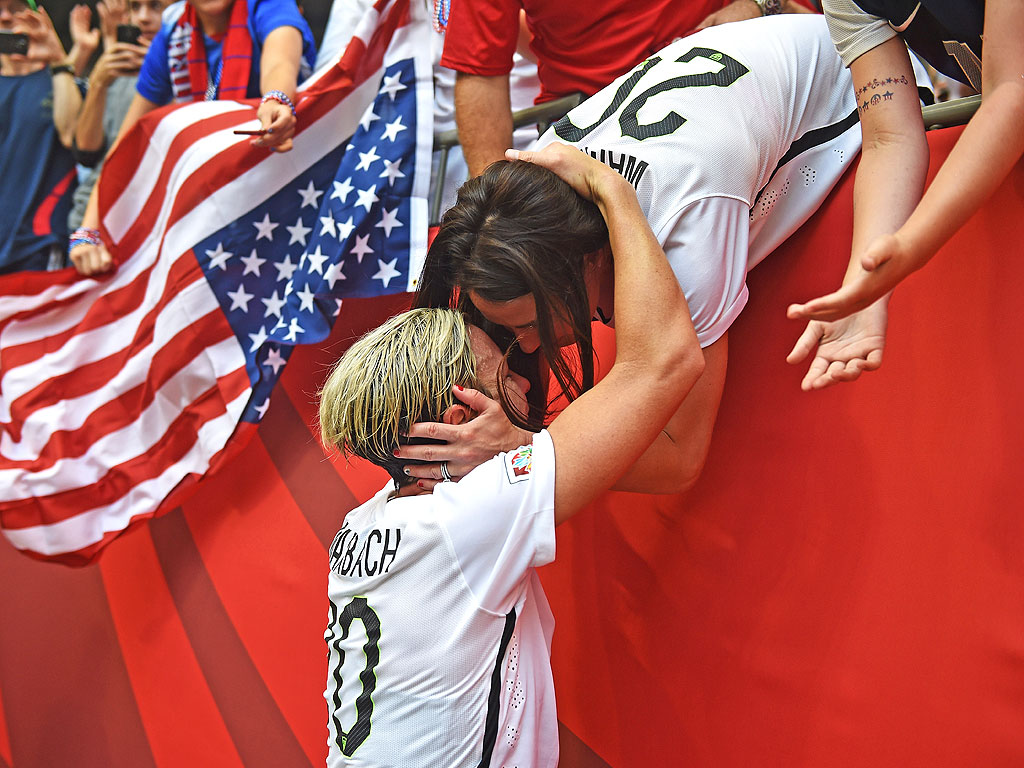 U.S. women's national soccer team star Abby Wambach will join Lena Dunham for campaign stops in New Hampshire on behalf of Hillary Clinton.  Bernie Sanders leads Clinton 48 to 42% among women, and it's not out of the question Sanders could not pull off an upset and beat and embarrass Clinton in the early primary state.
Wambach, 35, retired from soccer after the U.S. women's team took home the gold in the World Cup last summer in Canada. With 184 goals, she holds the record for most goals scored by any man or woman in the history of international soccer.

Dunham, who is best known for creating and starring in HBO's "Girls," previously announced her plans to campaign with Clinton in January in Iowa.
Wambach will make with and without Hillary in Manchester, Dover, Concord, Salem, Lebanon and Keene.